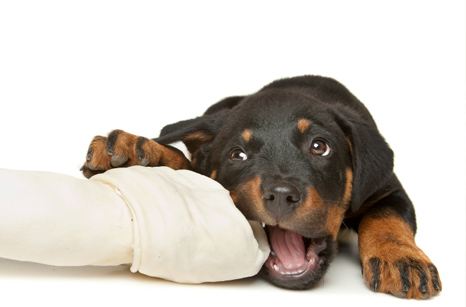 Do you brush your pet's teeth? This is the best way to try to prevent or delay the need for a dental cleaning! However, if the doctor recommends that your dog have a dental cleaning, we are here to help. Full anesthesia is required so that we can perform a thorough oral examination and clean all of the teeth completely, until they are sparkling. If your pet needs to have any teeth pulled, we are equipped to perform extractions on the same day as the cleaning.
If you are thinking about scheduling a dental cleaning for your pet, consider all of the potential health benefits of having a clean and healthy mouth. Excessive dental tartar can lead to oral infections or loose teeth, which may require tooth extractions. Having excessive dental tartar can also lead to respiratory or heart infections as the pet inhales small bacteria particles that spread throughout the body.
Call or schedule a visit today to see if your pet would benefit from a dental cleaning!